As promised, here I am telling you about our stories from the international doll retreat in Belgium!
My travel to Belgium for the international doll making retreat EWDOR was very exciting and fulfilling. Each second year, meeting my doll maker friends from all over the world is an important event for me. It is inspiring, refreshing and just filling me with positive energy and joy. A big thank to Kamrin and Berend, also to Veronique for organizing this event.
This year we met in the monastery of Claire Fontaine in the small town Arlon in Belgium. This beautiful venue was exactly the right place for the event.
Meeting my doll maker friends was the highlight of this year. We have been waiting for this event for four years. Workshops during the day, evening sitting out side, chatting, and laughing with some wine... Thank you ladies, you made my life brighter!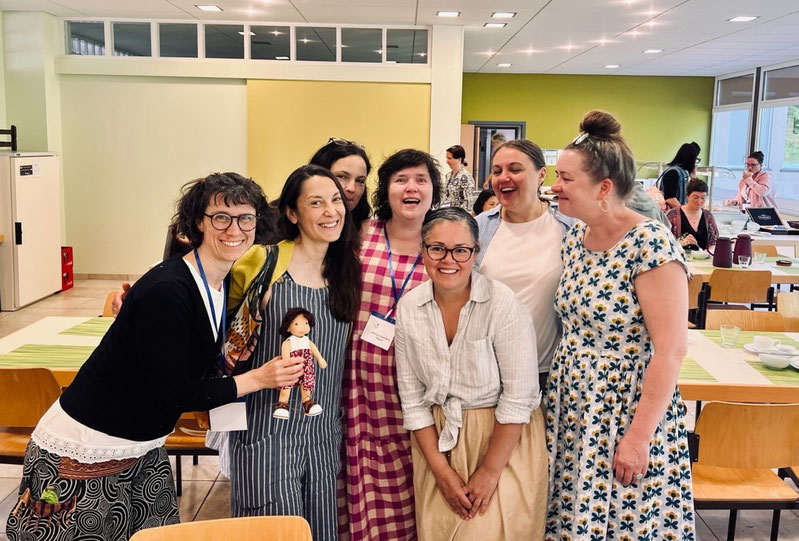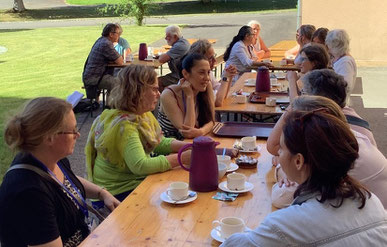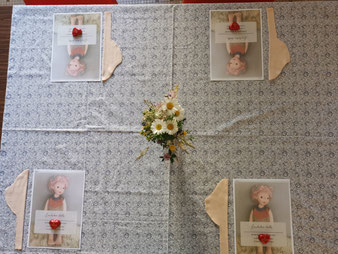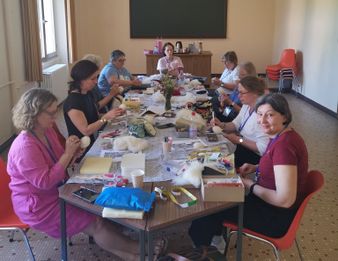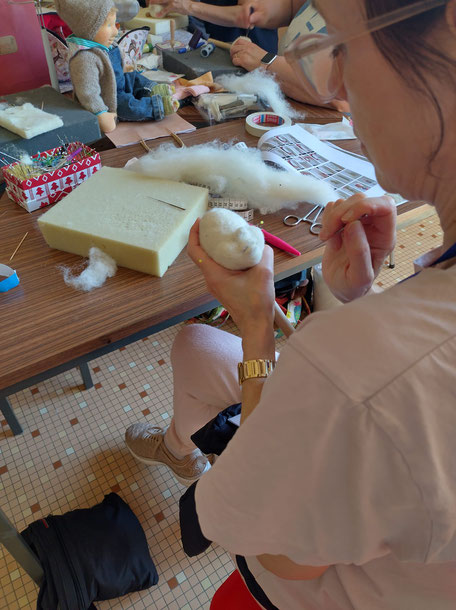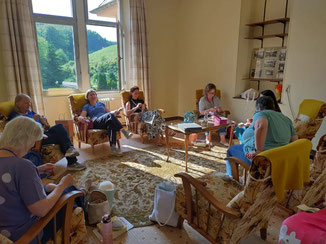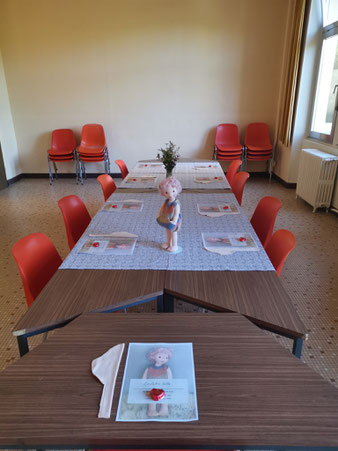 I had nine participants in my both workshops, who were very enthusiastic and hard working. Nine ladies with talented hands and lovely hearts. We worked hard and laughed a lot together. It was a joy to teach them the secrets of my doll making and sharing them some of my knowledge. The results they achieved were more than expected and we all were very happy and fulfilled at the end of the three days spent together. I am very proud of them and so happy they attended my workshops. A big thank you goes to my dear participants as well.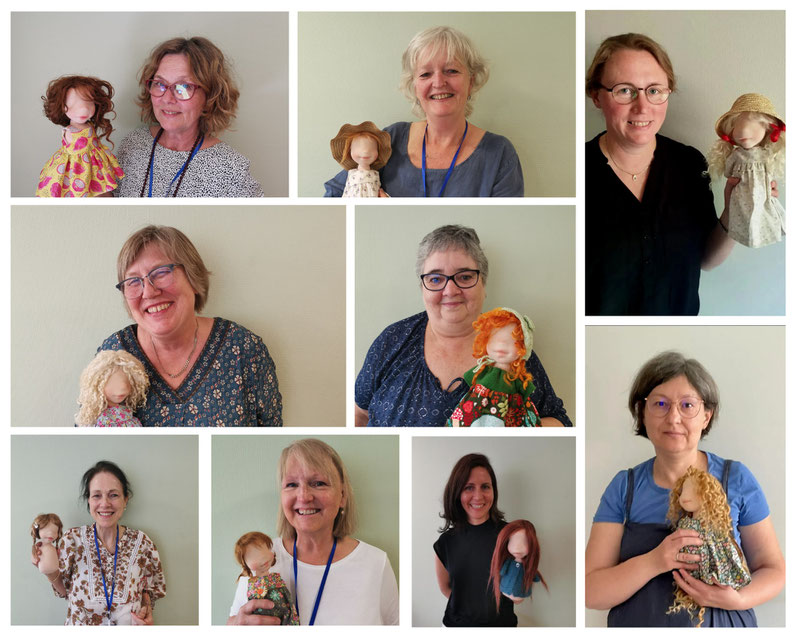 Look at these sweeties made by some of my participants! I cannot be proud enough as their tutor. 
The lovely market on Saturday was full of beautiful doll related stuff. Some of the doll makers brought dresses, doll furniture, as well as doll making materials.
I was travelling with a hand luggage, thus I had to control myself not to buy all of the stuff in the market. Still I couldn't resist to buy a beautiful set of clothing for Mae. She definitely deserved it.
It turned out to be a very short blog entry about this magical event. Yet isn't it always like with magic? you can't describe it, you must live it yourself.
I am already looking for the next event! May be next time we meet there...
Some pictures from the market on Saturday.