Mae and I are back from the international doll making retreat. We both met many friends and spent the happiest time of this year. 
Mae was a great assistant. Never let her bright smile fade away and encouraged my participants in their work. 
Now she is longing for a loving family to live with. 
Mae is 38 cm tall and completely needle felted. She can rotate her head in any direction, her arms and legs are bendable. Her arms and legs are hand sewn onto the body. Her proportions are resembling a 5-year-old child; thus she is a tiny little bit chubbier than my other dolls. She also has the cutest feet with squeezable tiny toes, which are also needle felted (each single one of them!).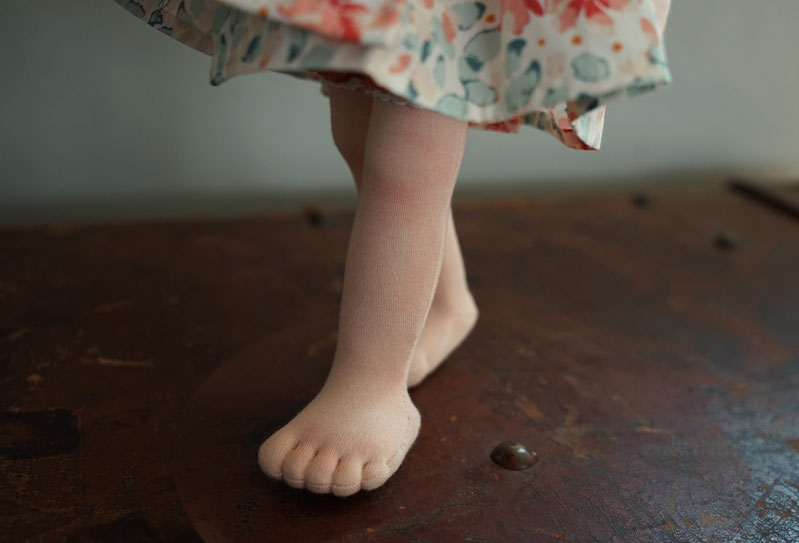 Her curly pink hair is made with silk mohair locks, her eyes are embroidered.
She can sit and stand with support, but with a little bit of patience she can also stand alone.
Mae comes with a cotton dress, a straw hat and a hand knitted woolen romper. She comes bare foot, as those sweet toes are not meant to be hidden in socks or shoes.
Mae, meaning beauty in several languages, is a beauty in soul too. The light of her heart shines through her eyes and smile. I loved every single moment of her presence in my atelier and during my workshop.
I am hoping for her a lovely family, with whom she could share hugs…   
Mae's adoption fees are 750 Euros.

Please contact me if you think Mae is meant to be for you. loulabee@gmx.de
Thank you for your support and love!
Please note: All my dolls are for adult collectors and not suitable for small children.