Miara was a little upset with me, since I told you in my last blog article, about the sister rivalries going on here. She insisted that I should write a new post to correct her damaged image. I should let you know that she is not a jealous person at all. She is a very loving elder sister and is proud of her younger sister (although she is sometimes too demanding with her temperament).
So my apologies and a correction post after fact checking carefully: Miara is a great, loving and caring big sister and not at all jealous. But she insists keeping the jumpsuit, that has nothing to do with love. It just fits her better. :))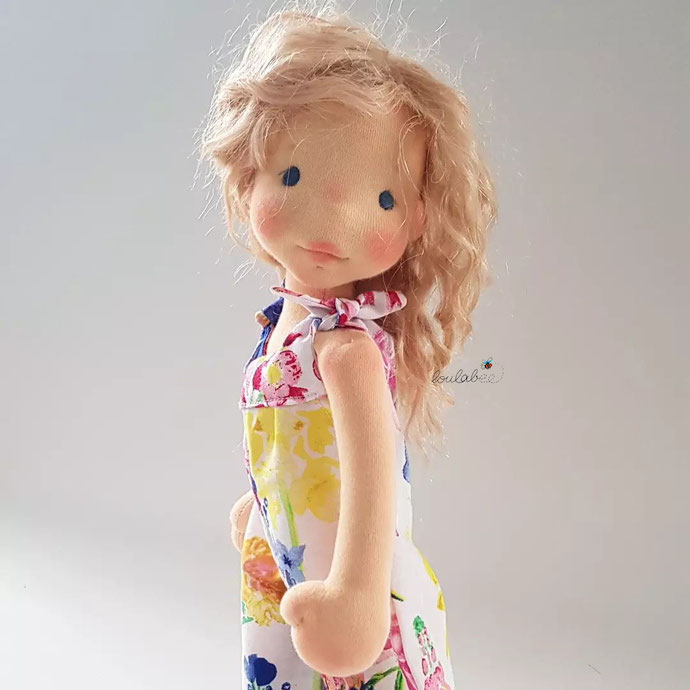 Miara's sister has found a beautiful name too: Chiara!
I tell you, she is a little bush fire! She knows exactly what she wants and what she doesn't. I had to accept that I won't chance anything on her hair. But that she didn't want to put on shoes, lead to a long discussion among us two. I could only convince her with a pair of emerald green leather shoes, which fit to her beautiful eyes!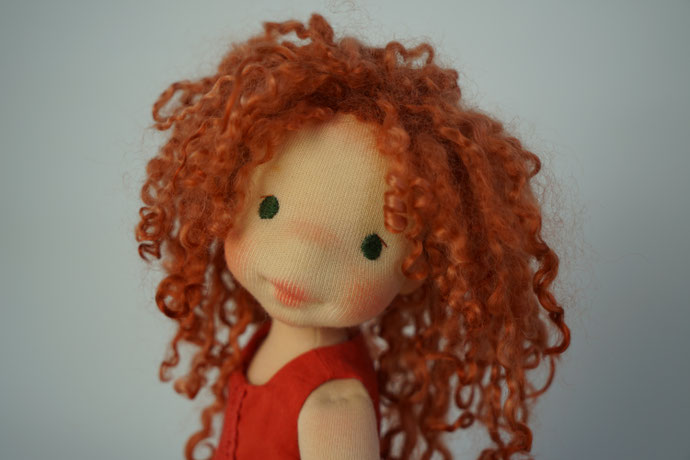 Chiara my little fiery red head, cannot stop wishing herself things. After her overall was taken by Miara, she wanted an overall with flowers too, of course! So She got hers too.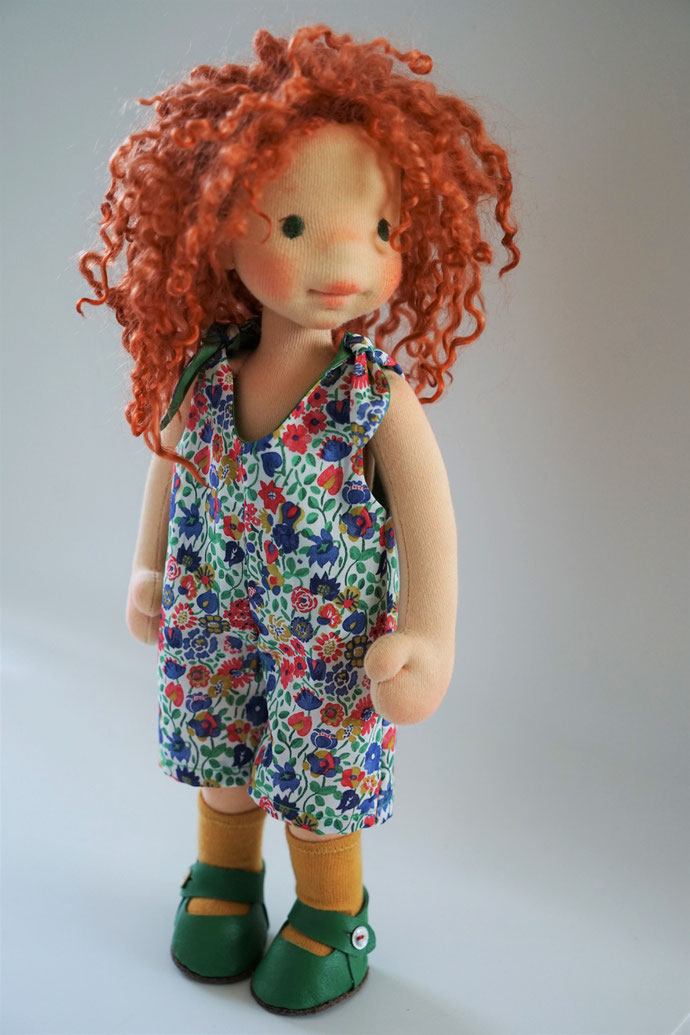 But then there was still something missing: a soft toy, fitting to the season, and her clothes, of course. So she got a tiny sweet bunny.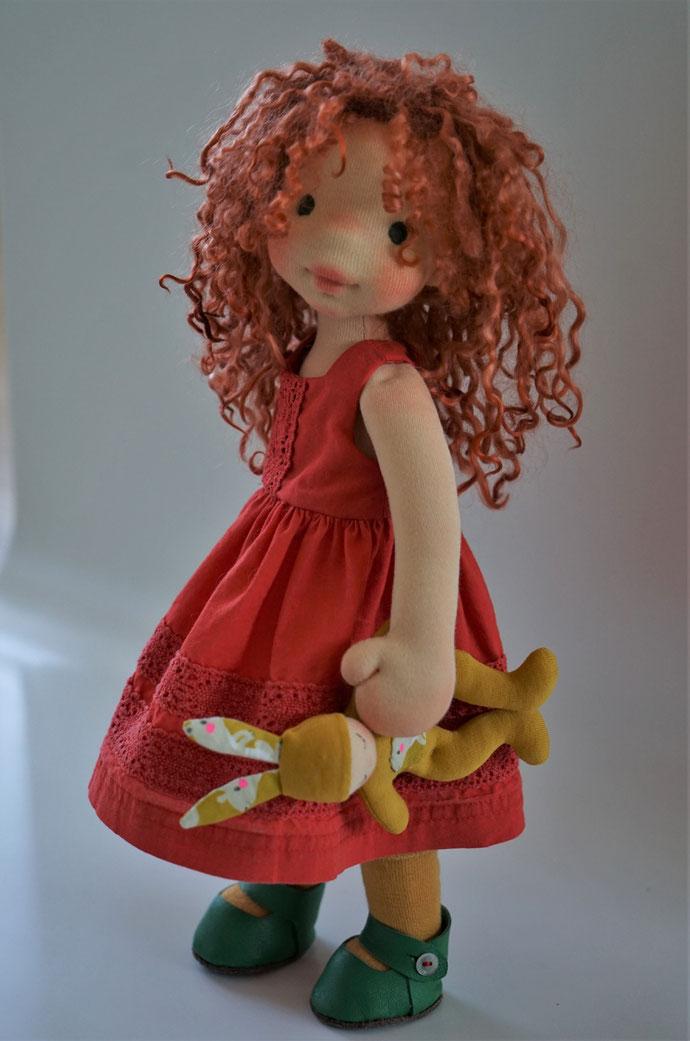 Then Miara wanted a soft toy too. What was I expecting? Yet, she wanted a little kitty. She said a kitten fits to any season, but it has to fit her clothes too, of course. So finally after all that work, they both are very contend (at least for this moment).